Les Backstreet Boys à Québec!
Joannie Fortin
lundi 10 février 2020 08:05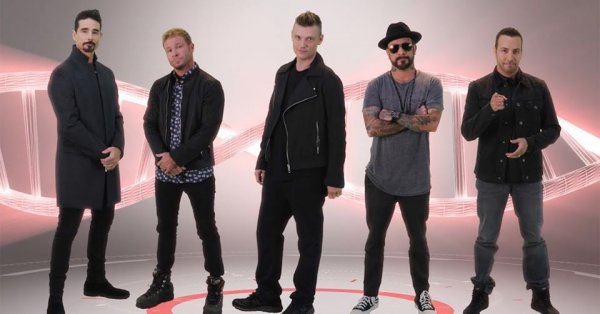 "Everybody groove to the music, Everybody jam !"
Wouaaaaaah !! Les Backstreet Boys débarqueront au centre Vidéotron le 15 septembre 2020. Nick, Bryan, Kevin, A.J. et Howie passeront par Québec dans le cadre de leur tournée DNA World Tour.
"Get Down ! Get Down ! And Move It All Around !"
Si la tendance se maintient depuis le début de la tournée, la liste des chansons interprétées ressemblerait à ceci.
Everyone
I Wanna Be With You
The Call
Don't Want You Back
Nobody Else
New Love
Get Down (You're The One For Me)
Chateau
Show Me The Meaning Of Being Lonely
Incomplete
Undone
More Than That
The Way It Was
Chances
Shape of My Heart
Drowning
Passionate
Quit Playing Games (With My Heart)
As Long As You Love Me
No Place
Breathe
Don't Wanna Lose You Now
I'll Never Break Your Heart
All I Have to Give
Everybody (Backstreet's Back)
We've Got It Goin' On
It's Gotta Be You
Get Another Boyfriend
The One
I Want It That Way
Rappel
Don't Go Breaking My Heart
Play Video
Larger Than Life
De quoi faire ressurgir l'époque où vous placardiez les murs de votre chambre de posters des cinq gars ou lorsque vous imitiez les chorégraphies de leurs vidéoclips. Allez ! Retournez à vos anciens CD pour vous remettre dans l'ambiance des plus grands succès des BSB !
DNA est le neuvième album studio des Backstreet Boys. L'album est sorti le 25 janvier 2019. Les billets seront mis en vente le vendredi 14 février 2020 prochain sur gestev.com. Le prix des billets variera entre 82$ et 400$.
"Everybody. Rock your body. Everybody. Rock your body right. Backstreet's back alright !"